Top 20 Data Science Companies You Should Know
Introduction
Did you know that in 2021 alone, the global data science market was valued at $64.14 billion? And it will grow from $81.47 billion in 2022 to $484.17 billion by 2029! The rising demand for skilled data scientists reflects the increasing importance of data in modern businesses. Leading companies, both established giants and emerging startups, are driving innovation in data science. These pioneers have transformed data analysis, interpretation, and utilization to gain a competitive edge. This article explores the world of data science, showcasing top companies shaping the field's future. Discover their groundbreaking techniques, cutting-edge technologies, and the significant impact they've had across industries. Join us on this thrilling journey through the realm of data science's most influential players.
Why is Data Science Important for the Business World?
Data is the new oil in the modern economy, and companies that can obtain valuable insights from it will have a substantial competitive advantage. Offering insights into customer behavior, spotting trends and patterns, and improving corporate procedures, aids organizations in making wise decisions.
Data science companies are vital because they help to:
Increase client satisfaction by customizing products and services
Boost operational effectiveness through process improvement and cost-cutting
Forecast future trends and behaviors to make wise selections
Find new business options and sources of income
Reduce risks by spotting possible problems before they arise
Top 20 Data Science Companies in the World
Data science has become a crucial component of modern corporate operations, and there is a considerable demand for organizations specializing in this area. As a result, numerous companies are specializing in providing data science services. We've created a list of the top data science companies to help you see their competence.
The top 10 data science companies worldwide and the average salary for data scientists are listed below. The information was obtained from Glassdoor, a well-known job-search website that offers wage data based on employee reviews.
| | |
| --- | --- |
| Company | Average Salary (USD) |
| Google | $141,000 |
| Amazon | $119,000 |
| Facebook | $135,000 |
| Microsoft | $130,000 |
| IBM | $105,000 |
| Apple | $141,000 |
| Netflix | $180,000 |
| Uber | $139,000 |
| Airbnb | $140,000 |
| Twitter | $135,000 |
| Accenture | $120,382 |
| Databricks | $194,496 |
| OpenText | $140,938 |
| Splunk | $165,773 |
| Unified | $127,133 |
| Teradata | $151,474 |
| Oracle | $181,426 |
| Sisense | $135,253 |
| NVIDIA | $194,029 |
| Sumo Logic | $134898 |
Source: Glassdoor
Google
Google is one of the world's biggest and most successful data science companies. The success of Google may be ascribed to its creative use of technology, dedication to the user experience, and unwavering pursuit of quality in all that it does.
Source: StickPNG
Google has developed some of the industry's most cutting-edge data science algorithms and models, focusing heavily on artificial intelligence and machine learning. Recently, the Company was also recognized as a Leader in the Forrester Wave: Data Management in Analytics by Forrester Research.
It has a dedicated team of data scientists who work on vast amounts of data the company generates daily. The insights are then used for various tasks, From improving search results to enhancing personalized recommendations on YouTube and Google Maps. Moreover, Google's open-source machine learning platform TensorFlow is a go-to data science tool for professionals.
You can work on various projects as a data scientist at Google, such as computer vision, natural language processing, and search engine performance. Full-stack data scientists who work on every step of the data science pipeline, from data collection and processing to designing and deploying models, make up Google's data science team.
Amazon
Another among our list of prominent data science companies is Amazon, which uses the massive amounts of customer data it has to enhance its goods and services. As an e-commerce giant, it generates massive amounts of consumer data daily. Data scientists play a vital role in analyzing this data to enhance the consumer experience, drive sales, and improve the overall customer experience.
Amazon's data science team is responsible for developing and implementing ML and AI algorithms to help other business verticals like AWS (Amazon Web Services), Amazon Prime, etc. Amazon has also invested significantly in open-source machine learning tools such as MXNet and SageMaker, which have become popular among data scientists worldwide.
Source: Wikipedia
As a data scientist at Amazon, you can anticipate working on various projects in a dynamic, fast-paced work environment with competitive salaries, stock options, and other benefits.
Facebook
With over 2 billion monthly active users, Facebook is one of the world's most extensive social media networks and data science companies. With the abundant user data it generates daily, the company is home to one of the world's most extensive data science teams. Facebook's data science team is responsible for analyzing vast amounts of data generated by its users, such as posts, likes, comments, and shares, to gain insights into user behavior and preferences.
Source: 1000 logos
You can work on various projects at Facebook as a data scientist, such as content recommendations for News Feeds, Ads, and Messenger. You can also be a part of Facebook's ongoing exploration of artificial intelligence and virtual reality to enhance user experience on the platform. Overall, Facebook provides a vibrant and collaborative work environment in addition to competitive salaries, stock options, and superior benefits.
Microsoft
Microsoft is a leader in software technology, with a focus on harnessing the power of data science, ML, and AI to drive innovation. The company has developed some models and algorithms that fuel some of Microsoft's most well-known products, such as Microsoft Office, LinkedIn, and Microsoft Azure.
Additionally, the company has significantly invested in open-source machine learning tools such as ML.NET and Azure Machine Learning, which have become popular among data scientists worldwide.
Source: 1000 logos
Microsoft closely works with other data-centric companies like OpenAI, which took the world by storm when it released ChatGPT, a responsive, problem-solving AI bot. Such companies and partnerships focus on using "data" for more complex analysis and more advanced AI research that benefits more people. Besides ChatGPT, Microsoft also owns an exclusive license to GPT-3, another language model developed by OpenAI. Because of this close-knit relationship, the company has also integrated ChatGPT into its search engine Bing.
As a Microsoft data scientist, you will work on a range of projects, including those involving computer vision, natural language processing, and more. Your focus would be to empower existing users and organizations to achieve more via intelligent applications and get better insights into data.
IBM
Global technology giant IBM has long been at the forefront of the data science sector. The data science team is in charge of creating sophisticated machine learning models and algorithms that fuel some of the business's most well-known products, including IBM Watson and IBM Cloud. The company also provides data science consulting services to help other organizations uncover patterns and undertake better predictions using machine learning and artificial intelligence. IBM also offers an innovative ModelOps (model operations) approach that lets you operationalize AI models in sync with DevOps for a better ROI. This approach focuses on building holistic analytics models that can be deployed quickly.
The company also recently collaborated with NASA to apply AI-based data science algorithms on a broader set of unlabeled Earth science data and draw deeper insights as a part of the Space Act Agreement.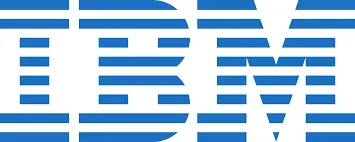 Source: Wikipedia
As a data scientist at IBM, your role would involve analyzing complex data sets to draw actionable insights for better decision-making. This could involve predictive modeling, identifying patterns and trends in data, and communicating findings to stakeholders.
Apple
Apple Inc. is a multinational technology firm with headquarters in Cupertino, California. A market leader in technology, Apple prioritizes both design and user experience. To achieve the same, Apple's data science team develops and works with ML algorithms and powers various other products like Siri, Apple Music, and Maps. Besides, as a part of data science companies, it also uses big data to see how users interact with the apps in real life and find better functionalities for future applications.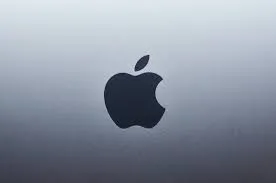 Source: Unsplash
As a data scientist at Apple, you can expect to work on a variety of projects, like iTunes, Apple Music, Apple Pay, etc., involving natural language processing, computer vision, and more. The company does not have a central data scientist team but several teams specific to projects. There is one for iTunes that hires analytics-heavy data scientists to work on music recommendations. Similarly, there could be a team working on data behind Apple Books. Apple offers competitive salaries, stock options, and excellent benefits, as well as a culture of innovation and creativity.
Netflix
The entertainment sector has revolutionized thanks to Netflix, a top movie/series streaming provider. Given the vast amount of movies it offers, Netflix has access to a tremendous quantity of user data belonging to over 200 million users globally. This user data, on what they watch, when they watch, and how long they stay on the application, help Netflix personalize recommendations using data science algorithms. The data science team develops sophisticated machine learning algorithms that analyze this data to identify patterns and trends.
Moreover, Netflix recently open-sourced Polynote, a multi-language programming environment designed to integrate Netflix's JVM framework with Python to help other data science companies streamline ML tasks.
Source: Edigital Agency
Work on a variety of initiatives, such as content recommendation, predictive modeling, and more, as a data scientist at Netflix is to be expected. A vibrant and fast-paced work atmosphere, competitive salary, stock options, and exceptional perks are all provided by Netflix.
Uber
Uber is a well-known ride-hailing company that has revolutionized the transportation sector. Uber has millions of customers worldwide and resides on tonnes of user data. Uber's data science professionals devise machine learning algorithms that decide pricing, routing, and matching drivers with users using this data. For example, Geosurge (Uber's surge pricing model) analyzes data and compares it with real-world prices based on geo-locations and demand. The data science team also analyzes traffic patterns, driver availability, and user behavior to make more accurate predictions and improve the driving experience.
Additionally, the team works on developing new products and features, such as Uber Eats, Uber Intercity, etc., using a mix of internal and external consumer data of over 8 million users.
Source: Design Rush
You can expect to work on a variety of tasks as a data scientist at Uber, such as route optimization, demand forecasting, routing algorithms, and more.
Airbnb
With a massive 7 million listings, Airbnb, a leading player in the web market for short-term housing and holiday rentals, is well-established in more than 220 countries. With such a large amount of information on user behavior and travel habits at their disposal, Airbnb is a significant data science hub. Airbnb has fine-tuned its search algorithms using guest and host interactions to identify what customers want. The data scientists also work on estimating the conditional probability of a confirmed booking based on the amenities and location.
Source: Digital Ink
Riley Newman, a former data scientist at Airbnb, iterates that the company perceives data as the "consumer's voice." Consequently, the company's data scientists collaborate with designers, engineers, and product managers to interpret consumer data. You will be exposed to various tasks, including price optimization, search ranking, etc.
Twitter
With over 300 million monthly active users, Twitter is a prominent social networking site. Like other social networking platforms, Twitter uses data-driven algorithms for specific use cases like content recommendations, ads, and identifying hate speech. The data scientists at Twitter analyze user interactions, tweets, accounts followed, and the kind of content a user engages in to identify patterns. These patterns can help them spot specific texts, words, or threats. Twitter also uses NLP on user reviews and feedback to enhance the platform.
To put light on its robust recommendation algorithms based on user data, the company recently open-sourced the code on GitHub. While it gives an insight into how Twitter uses data for recommendations, it does not reveal how Twitter recommends advertisements or social media data.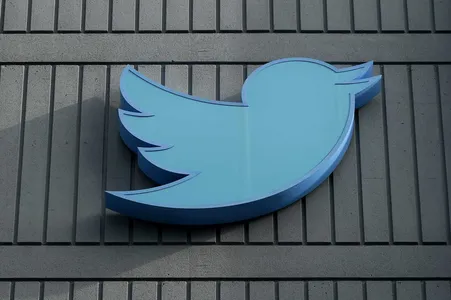 Source: NPR
As a data scientist at Twitter, you may expect to contribute to several initiatives, including Ad targeting, content endorsement, and more. Twitter offers a vibrant, collaborative work environment, along with competitive salaries, stock options, and other benefits.
Accenture
Accenture is a top data science company known for its expertise, advanced technology, industry-specific approach, thought leadership, and collaboration. They leverage cutting-edge tools to develop innovative solutions for diverse industries. With a strong client base, including Fortune 500 companies, they deliver targeted insights for strategic decision-making. Accenture actively shares insights, research, and participates in industry events, staying at the forefront of trends. Their collaborative approach ensures solutions align with clients' objectives.
Accenture's extensive expertise, technology, industry focus, thought leadership, and collaboration make them a trusted data science partner.
Databricks
Databricks is a top data science company due to several key factors. Their comprehensive analytics platform combines Apache Spark's capabilities with a user-friendly interface, enabling efficient data processing and analysis. The platform promotes collaboration among data scientists, engineers, and analysts, enhancing productivity and innovation. Databricks' cloud-based solutions offer scalability and reliability, eliminating the need for physical infrastructure management. They prioritize data security and compliance, ensuring the protection of sensitive information.
Actively contributing to the data science community through open-source initiatives and partnerships, Databricks stays at the forefront of industry trends. Overall, Databricks' comprehensive platform, collaborative approach, scalability, reliability, security measures, and community involvement establish them as a top data science company, empowering organizations to derive meaningful insights from their data.
OpenText
OpenText is a top data science company known for its comprehensive enterprise information management (EIM) solutions. They offer advanced data analytics and business intelligence tools, empowering organizations to extract valuable insights. OpenText specializes in managing unstructured data, making them valuable in industries dealing with diverse information. Their scalable and flexible solutions accommodate large volumes of data from various sources.
OpenText prioritizes data security and compliance, ensuring the confidentiality and integrity of sensitive information. OpenText's expertise, tailored solutions, and industry focus have solidified its position as a trusted data science partner, serving a diverse customer base, including government agencies and multinational corporations.
Splunk
Splunk is a leading data science company known for its powerful software platform. It collects, indexes, and analyzes machine-generated data in real time, providing deep visibility into operations. Splunk's versatile platform handles diverse data types and offers advanced search and machine-learning capabilities. Users can uncover patterns, anomalies, and predictive insights. The user-friendly interface and intuitive visualizations make it accessible to teams across organizations.
Splunk prioritizes security and compliance, enabling effective threat detection and risk mitigation. Its comprehensive platform, real-time analytics, user-friendly interface, and robust security features have established it as a trusted data science solution for businesses across industries.
Unified
Unified is a data science company specializing in marketing analytics. They provide a platform that aggregates and analyzes data from various marketing channels, offering insights for data-driven decision-making. Unified's analytics capabilities measure campaign effectiveness, track KPIs, and optimize marketing strategies. Their platform includes data visualization tools and customizable dashboards for actionable insights. Unified also offers predictive analytics and machine learning to forecast outcomes and enhance personalized marketing efforts. They prioritize data privacy and security, adhering to industry regulations.
Unified's platform, data integration, advanced analytics, and commitment to data privacy make them a trusted partner for businesses seeking marketing optimization through data-driven insights.
Teradata
Teradata is a leading data science company specializing in analytics and data warehousing. They provide a powerful platform for storing, managing, and analyzing large volumes of data. Teradata's analytics solutions offer capabilities such as data exploration, predictive modeling, and machine learning for actionable insights. They excel in handling diverse data types and integrating with various systems. Teradata's focus on performance and scalability enables real-time analytics. Their comprehensive ecosystem includes data integration and governance solutions.
Overall, Teradata's data warehousing platform, advanced analytics tools, expertise in diverse data, performance, and comprehensive ecosystem make them a top choice for organizations seeking data-driven insights.
Oracle
Oracle is a leading data science company known for its robust database technology, comprehensive enterprise applications, cloud infrastructure services, and data science capabilities. Their database management systems efficiently handle large volumes of data, while their enterprise applications integrate data for better decision-making. Oracle's cloud infrastructure provides scalable computing power and analytics capabilities. Their data science solutions encompass machine learning and AI tools for insights and predictions.
Oracle's strengths in database technology, enterprise applications, cloud infrastructure, and data science make them a top choice for organizations seeking effective data management and analysis.
Sisense
Sisense is a leading data science company specializing in business intelligence and analytics. Their platform integrates and analyzes data from multiple sources, providing actionable insights. Sisense offers interactive dashboards, visualizations, and advanced features like predictive analytics. Their user-friendly tools enable business users to access and analyze data independently. Sisense prioritizes data security and compliance
.Sisense's strengths lie in their data integration, analytics capabilities, user-friendly interface, and commitment to data security.
NVIDIA
NVIDIA is a renowned data science company with advanced GPUs and AI computing technologies. Their GPUs accelerate data science workflows, enabling faster processing of complex computations. NVIDIA offers specialized software frameworks like CUDA and cuDNN, optimizing data processing and deep learning algorithms. Their advancements in AI computing make them a prominent player in deep learning applications. NVIDIA actively collaborates with the data science community, contributing to open-source projects.
Their expertise in GPU computing, specialized software, and collaborative approach have solidified their position as a top data science company. NVIDA solutions enable accelerated data processing and enhanced deep learning capabilities.
Sumo Logic
Sumo Logic is a leading data science company specializing in cloud-native machine data analytics. Their platform collects and analyzes large volumes of machine-generated data in real time. Sumo Logic's advanced analytics capabilities identify patterns, detect anomalies, and offer proactive alerts. They leverage machine learning and AI for automated data analysis and predictive insights.
Their cloud-native platform ensures scalability and easy deployment. They prioritize data security and compliance. Overall, Sumo Logic excels in handling machine data, providing advanced analytics, integrating with cloud services, and ensuring data security.
Understanding the Applications of Data Science
Data science is expanding quickly and changing how businesses look at internal and external data. It is more important than ever to have professionals who can draw insightful conclusions from this data. Some typical applications of data science include
1. Search Engines
Search algorithms are primarily designed to give results based on historical search data. All famous search engines, like Google, Safari, etc., collect and analyze user search histories to see what most people search for. Based on the insights, the search engine recommends the most appropriate websites. Moreover, AI-integrated search engines like You are also coming up. These engines utilize AI and data science algorithms.
2. Autonomous Driving
Driverless cars and autonomous driving technologies heavily rely on data (number of accidents, causes, driving instructions, traffic rules, etc.) to devise algorithms that reduce the need for a human driver. Tesla is one of the most famous examples. The company collects data from its vehicles on different roads and traffic conditions. The algorithms then use this data to recreate roads and routes and simulate the traffic for the vehicle to mimic good driving practices in those conditions.
3. Diagnosis in Healthcare
Using historical patient data, data science algorithms can help doctors detect medical anomalies, discover drugs, research, model genetics, and do a lot more in significantly lesser time. Companies like IBM, Oracle, and MedeAnalytics actively indulge in data sciences for the same.
Almost every business, including finance, healthcare, retail, and transportation, can benefit from data science companies. Some other applications that the companies help with include:
Predictive Analytics: using historical data to predict future outcomes
Machine Learning: teaching computers to learn from data without being explicitly programmed
Natural Language Processing: analyzing and understanding human language
Computer Vision: teaching computers to recognize and interpret images and video
Data Mining: using statistical techniques to discover patterns in large datasets
Conclusion
As you have seen how beneficial data science companies are, there has never been a better time to seek professional opportunities in the domain. Summing it up, data science has become a crucial component of all businesses and organizations. You can build a fulfilling career in the dynamic field of data science. To learn more about data science, refer to Analytics Vidhya (AV), a holistic knowledge and career platform. AV offers several practical courses to show you how data science, machine learning, and artificial intelligence algorithms work in the real world. You can check the comprehensive BlackBelt Program that trains you in machine learning and artificial intelligence via one-on-one mentorship and live projects.
The platform also offers many learning materials, including blogs and an active community of industry professionals to guide you through the process. So, don't delay, and head over to the website to kickstart your data science journey.
Frequently Asked Questions
Q1. Which company is best for data science?
A. Determining the best data science company depends on factors such as industry focus, size, location, culture, and specific data science needs. Some renowned companies include Google, Microsoft, Amazon, Facebook, IBM, and Netflix, but the "best" company can vary based on individual preferences.
Q2. Is data science a well-paying job?
A. Data science is generally considered a well-paying job. The demand for data scientists is high due to their expertise in analyzing and deriving insights from large and complex datasets. Salaries vary based on experience, location, industry, and job responsibilities.
Q3. Which companies use data science in India?
A. Several companies in India utilize data science in their operations. Prominent examples include Tata Consultancy Services (TCS), Infosys, Wipro, Accenture, IBM India, Mu Sigma, Fractal Analytics, Analytics Vidhya, and many more. However, many other companies across various sectors also employ data science for decision-making and innovation.
Q4. Are data scientists the highest paid?
A. Data scientists can earn competitive salaries, but it is not guaranteed that they will be the highest-paid professionals across all industries. Salaries vary depending on seniority, experience, industry, location, and the company's compensation structure. Some professions, such as specialized medical doctors or high-level executives, may have higher earning potential.
Q5. Does Google hire a data scientist?
A. Yes, Google does hire data scientists. Google is known for its strong focus on data-driven decision-making and uses data science extensively across its various products and services. They have dedicated teams and job openings for data scientists to work on various projects and research initiatives.