ChatGPT Updated Data Policy: What You Need to Know
OpenAI is a leader in artificial intelligence (AI) and natural language processing (NLP). One of its popular offerings is ChatGPT, an AI-powered chatbot that can converse with humans on various topics. However, this service has been scrutinized recently due to data privacy and security concerns. In March 2023, ChatGPT's source code bug led to a data breach. Thus, resulting in the leak of some user information. As a result, OpenAI has updated its data policy to address these concerns and reassure its users.
Also Read: Navigating Privacy Concerns: The ChatGPT User Chat Titles Leak Explained
What Has Changed In The Data Policy?
OpenAI's data policy governs how it uses the data submitted to its API services, including ChatGPT. The company has updated its data privacy and security policy to emphasize data confidentiality and security. It has also clarified how it uses the data submitted by users of its non-API consumer services, which include ChatGPT.
One of the fundamental changes is that Open AI will not use data submitted by customers via its API to train or improve its models unless they are explicitly opt-in to share their data. The API will retain any data sent for abuse and misuse monitoring purposes for 30 days. Users can ensure control over their data and choose how to use it.
For non-API consumer services like ChatGPT, Open AI may use the data users provide to improve its models. However, users can actively turn off training for any conversations created in ChatGPT by accessing the Data Controls settings and switching off the training feature. Users can actively prevent using their data to improve Open AI's models if they wish to do so.
How Does This Affect Users Of ChatGPT?
If you are a user of ChatGPT, the updated data policy means that your data will be handled with excellent care and security. OpenAI has taken steps to protect user data from unauthorized disclosure or access. It is also providing more transparency about how user data is used. Moreover, users can now control the use of their data.
For example, if you subscribe to ChatGPT Plus, you can rest assured that your payment information is secure and OpenAI will not leak it. OpenAI has acknowledged a previous incident in March 2023 where some payment information of premium users was revealed. Still, the organization has since taken steps to prevent such occurrences.
Also Read: The Dark Side of AI Innovation: ChatGPT Bug Exposes User Payment Data
If you use ChatGPT as a non-paying user, it is essential to be aware that OpenAI may utilize your data to enhance their models unless you actively disable training in the settings. However, OpenAI has clarified that it will not use your data for any other purpose without your explicit consent.
What Are The Risks Of Using Free Translation Services?
While ChatGPT is a powerful tool for natural language processing, it is not the only option for users. Users can use many other free translation services to translate text from one language to another. However, these services come with their risks and challenges.
One of the main risks of using free translation services is that they may not be secure. As we saw with ChatGPT, even reputable companies like OpenAI can experience data breaches that compromise user data. If you provide sensitive information to a free translation service, you should know there is a risk of being leaked or accessed by unauthorized parties.
Also Read: AI Is Stealing Your Data – Say, Experts
Another risk is that free translation services may not be accurate or reliable. These services often rely on machine learning algorithms to translate text, which can result in errors or mistranslations. This can be especially problematic when translating technical or legal documents that require precise language.
Our Say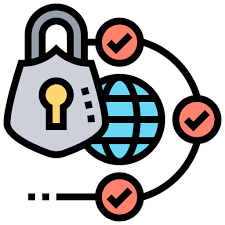 OpenAI's updated data policy for ChatGPT is a step in the right direction for data privacy and security. The company has taken steps to protect user data from unauthorized disclosure or access. However, users should still be aware of the risks of using free translation services and take steps to protect their data. By understanding the risks and benefits of these services, users can make better-informed decisions about how to use them.
Learn More: What is Data Security? |Threats, Risks, and Solutions