DataHack Summit 2018 is Almost Here – WHERE HUMANS MEET ARTIFICIAL INTELLIGENCE
Are you ready to experience Artificial Intelligence in action like never before? A world where Humans meet Artificial Intelligence?
Well – we are just a week away from DataHack Summit 2018 (22-25 November 2018, Bengaluru) – India's most advanced conference on AI, Machine Learning, Deep Learning and IoT.
If you are a data science professional, some one who dreams about machines and algorithms unleashing a new era in human evolution – this is the place you want to be.
Here's a small video outlining the vision behind DataHack Summit from the man behind Analytics Vidhya himself, Founder and CEO Kunal Jain:
We are bringing together world-class AI practitioners, industry thought leaders, IoT experts, chief data scientists, data officers, machine learning engineers and researchers, technology evangelists, & data hackers from around the globe at this mega conference – from 22 – 25 November 2018!
Tickets are almost sold out so hurry and
Power talks, hack sessions, workshops, startup showcase, and a whole lot more – this is just a microcosm of what we have in store for you at DataHack Summit 2018. Come with me – let's take a tour around the conference!
What's in it for you?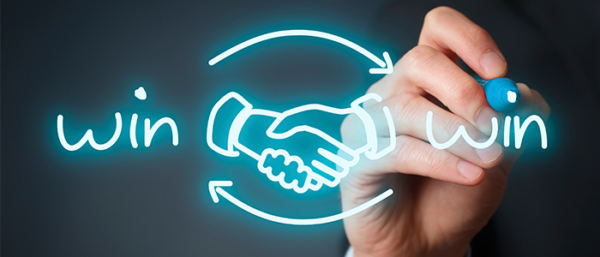 DataHack Summit is a win-win situation for everyone – let me show you how.
If you're an AI/ML/DL/IoT thought leader or executive looking to understand how things function from a holistic standpoint:
There are several talks from fellow leaders from different domains, like

AI in Drug Development by Gaurav Tripathi, Co-Founder and CTO at Innoplexus AG
'AI & ML Applications In Credit Card Domain' by Jayatu Sen Chaudhury from American Express
Blockchain is all the rage these days, so Ratnakar Pandey will tackle this topic with his talk on – "Blockchain in Financial Services"
'Oil and Gas 4.0: Data Science & AI Applications in the Oil & Gas Industry' by Yogendra Pandey, Ph.D
Cybersecurity is a critical aspect of any business – Dr. Satnam Singh will be presenting his take on 'Using Deep Learning for Information Security'
And many, many more! Plenty of topics and domains will be covered and trust me, you don't want to miss this.
And this isn't all. There are plenty more perks of attending DHS 2018 for leaders – here's a couple of highlights:
A wonderful opportunity to network with fellow industry leaders
CXO only workshops and roundtable discussions with Keynote speakers
If you're an experienced data scientist, our hack sessions and talks will feel like you've hit the jackpot:
Data scientists with a wealth of experience and know-how will demonstrate state-of the-art techniques LIVE in front of you:

Feature selection in high dimensional spaces
Deep learning in the browser – How to get started with TensorFlow.js
Recommendation Engine – Comparing Machine Learning and Deep learning techniques
Check out the full line-up here.

With the massive amount of data being generated these days, Spark has taken on an ever more important role. We'll be covering this topic as well:

Hack session on 'Transition from Pandas to Spark Dataframe using Scala'
A comprehensive 8-hour workshop on 'Machine Learning at Scale using SparkML for Big Data'

Want to increase your chances of winning data science hackathons? Join the great Sudalai Rajkumar for a workshop on 'The MasterClass: How To Win Data Science Challenges?'
If you haven't learned PyTorch yet, you're behind the competition!

'Understanding the Building Blocks of Deep Learning using PyTorch' hack session
8-hour workshop on 'Computer Vision Using PyTorch (Hands-On Deep Learning For Image Processing Using PyTorch)' by Phani Srikanth (aka Binga)
If you're a machine/deep learning researcher, we have:
Multiple sessions on reinforcement learning:

'Introduction to the world of Reinforcement Learning: Applications and Challenges' by Professor Balaraman Ravindran
Hack session on 'Building your first intelligent agent to play video games, using Reinforcement Learning and PyTorch!'
Another hack session on 'What makes you more money – A/B Testing or Multi Armed Bandit?'

A talk by Raik Otto on blood cancer research and by Souradip Chakraborty from Walmart Labs on Image Quality Assessment
Are GANs more to your taste? We have that covered too!

A talk by Dr. Sunil Vuppala on 'Synthetic Class Specific Medical Image Generation using GANs'
A career panel full on superstar industry leaders on 'Advantages and Applications of GANs'
If you're looking to carve a career in data science and machine learning, we have plenty in store for you as well!
WORKSHOPS! 9 of them! Here are a few to whet your appetite:

Applied Machine Learning
Getting Started with Natural Language Processing (NLP)
Build a Predictive Machine Learning Model – Workshop by IBM

Hack sessions! Get a sense of the latest state-of-the-art techniques in the industry and learn how to use them
There's a panel discussion on 'Staying Relevant in the Age of Artificial Intelligence' featuring some of the top industry professionals
A wonderful opportunity to network with fellow data scientists
There really is something at DataHack Summit 2018 for everyone! Let's drill deeper into the content and hold on to your seats, because this is going to be a thrilling ride.
Analytics Vidhya is known for the world-class content we publish. This is not something we take lightly – and that is reflected in the articles we publish and the content you will see at our flagship conference.
This year, we have more sessions than ever before! These sessions will be covering a plethora of diverse topics that come under the AI umbrella. You can check out the tentative schedule (subject to changes in the coming days).
Let's check out some highlights.
Keynote Speakers
We are delighted to announce two great industry leaders and influencers as the keynote speakers at DHS 2018 – Ronald van Loon and Tarry Singh! Both of these eminent personalities bring a wealth of industry experience and leadership expertise to the Summit.
Ronald van Loon – Director at Adversitement & a Renowned Thought Leader
Ronald van Loon is a recognized expert and a popular and well respected thought leader. He has a demonstrated history of helping data driven companies generate business value with best of breed solutions and a hands-on approach.
He is a guest author on leading Big Data sites, speaker/chairman/panel member on (inter)national events, and runs a successful series of webinars on Digital Transformation.
Tarry Singh – Founder & CEO of deepkapha.ai
Tarry Singh is the CEO, Founder and AI Neuroscience Researcher of an AI startup deepkapha.ai. In his 17 years of work experience, he has guided CxOs of numerous global organizations in setting up data-driven organizations from scratch.
Tarry speaks regularly at global AI leadership summits worldwide and conducts workshops on a regular basis with his TAs who are currently Ph.Ds in various disciplines such as NLP, Computer Vision and Robotics disciplines.
Power Talks by Industry Thought Leaders and Practitioners
Leading industry experts? Check. Machine Learning practitioners? Check.
We have 25+ power talks by data science practitioners and thought leaders from all over the globe. These power talks will encompass various tools, techniques and applications of Artificial Intelligence, Machine Learning and Deep Learning in the industry.
Below are some of the prominent speakers who will be presenting at DHS 2018:
Check out the full speaker line-up here.
What's more exciting than coding machine learning concepts from scratch? Hack sessions are one of the biggest features than elevate DataHack Summit to a whole different level.
These sessions are a one-hour code walk-through where the speaker presents a live code demonstration in an interactive manner. We received an overwhelmingly positive response on them last year, and are delighted to showcase 15 of them this year!
Check out Kunal's video where he expands on what you can look forward to:
A wide variety of domains will be covered – Machine Learning, Deep Learning, Recommendation Engine, Reinforcement Learning, Natural Language Processing, Time Series, Graph Embeddings, and much, much more.
Below are a few popular hack sessions that'll be covered at DHS 2018:
One of the most anticipated aspects of DataHack Summit 2018 are the workshops. And we are thrilled to be hosting 9 of them this year! These workshops aim to deliver practical knowledge in an exciting and easy-to-grasp manner, and enable the participants to build their own concepts under the supervision of experienced instructors.
Excited, yet? Here's Kunal with an overview of what you can expect from these workshops:
Awesome! These 8-hour workshops cover a range of topics in Machine Learning and Deep Learning – and to add the icing on the cake, leading industry practitioners will be your guide! Check out the complete workshop list below and enroll yourself TODAY:
Want to see the real power of machine learning in society?
A huge addition to DataHack Summit 2018 is the 'Startup Showcase'. Leading startups from across the globe will be showcasing some of the most exciting Artificial Intelligence and Machine Learning products from a variety of domains.
Here's a glimpse of the startups who will be presenting at the conference:
Empower Energy is serving customers in India without access to many aspects of the modern economy, most especially energy. As a social enterprise, Empower aims to generate both a financial and a social return, sustainable over the long term.
Rice Inc. is a social enterprise that aims to tackle food insecurity and poverty caused by wastage in the rice supply chain. They provide farmers with access to modern rice drying technology and storage facilities. Rice Inc is also the winner of Hultz Prize in 2018.
And there are more startups coming this week!
So what are you waiting for?
Join us at DataHack Summit next week in Bengaluru, and prepare to meet AI like you've never seen before!